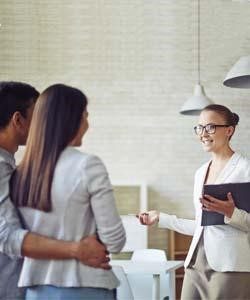 "Professionalism is the consistency of quality. Professionalism is not be a value add, it's to be the standard."
Pilgrim Colonial Appraisal Services maintains a high level of professionalism. While adhering to national real estate appraisal standards, Pilgrim Colonial appraisers respect our clients. It starts with the practice of covering our shoes upon entering a home. We know homeowners take pride in their home and we take pride in our work respecting your home. We continue that professionalism throughout the appraisal process. Becoming a certified real estate appraiser has become extremely difficult over the recent years. Being that it is a very arduous field to achieve certification for, be assured that our appraisers are extensively trained and are state certified under the Uniform Standards of Professional Appraisal Practice (USPAP). USPAP contains standards for all types of appraisal services.
Pilgrim Colonial Appraisal Services holds ourselves to these industry standards and rules set in place for ethics. This is our standard. We do not accept orders with contingency fees. We cannot agree to do an appraisal report and collect payment on the contingency of a predetermined value or to ensure a loan closing. This is clearly a conflict of interest and we simply do not operate that way.
Our top priority is our clients. As to maintain appraisal independence, often times many lenders send their appraisals through a third party which we work directly with. They engage our services and become our client. It can be confusing at times as a homeowner. When you do not engage us for a private appraisal directly but rather go through a lender, that lender is our client (an industry norm). As a homeowner however, typically you can request the appraisal from your lender.