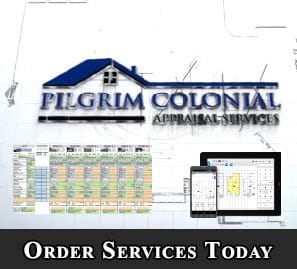 Are you seeking an experienced home appraiser? Welcome to Pilgrim Colonial Appraisal Services. Focused within the Greater Springfield Area covering East Longmeadow to abutting counties, we can provide residential valuation services for you.
Certified Residential Massachusetts appraisers covering Hampden, Hampshire & Franklin counties. We are not just your ordinary appraisal practice. Our mission is to provide the highest quality of real estate appraisal and consultation services.  We strive to be the exemplar in our quality of work and customer service.
Enlist us for your residential appraisal service needs. We work hard to establish a reputation for quality while remaining prompt as we understand the value and the importance of your time.
Residential Real Estate
FHA Approved
Mortgage Refinancing
PMI Removal
Bankruptcy
Estate Planning/Trusts
Divorce Appraisals
Multifamily Income Properties
Appraisers who are in interested in becoming a part of Pilgrim Colonial's network, please inquire today. Every appraiser's style is unique. Preserve your autonomy and extend your professional services by joining our network where your unique skills are valued, revered and rewarded.
Estate Appraisals
Executors of estates need valuation services. Order an appraisal for an estate today and certified residential appraiser can assist in the appraisal process. Inquire today.